Advanced ChatOps for the modern workplace
Automation done right
Conversations done right
Operations done right
Request a Demo
Workflow Automation
Event-triggered Workflows
Create automated event-triggered workflows across applications, IFTTT-style
Command-triggered Workflows
BYOC - Build your own commands to trigger cross-application workflows from Slack or Teams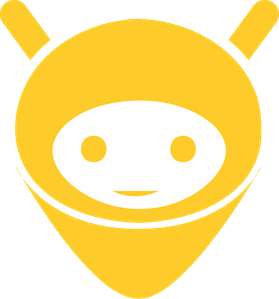 Custom Command
User types in a custom command with input parameters
Trigger

Open Ticket
Open new ticket on Jira with with custom messaging
Action 1

Create New Task
Create new task on Asana from the issue
Action 2

Issue Created
New issue created on GitHub on the repositories being watched on YellowAnt
Trigger

Send message to a Slack Channel
Send an actionable message to a custom Slack channel
Action 1

Open Ticket
Open new ticket on Jira with the link to the GitHub issue
Action 2

Create New Task
Create new task on Asana
Action 3
Advanced bot UX for Slack and Microsoft Teams
Dynamic and User Friendly Input Boxes
Slack users can command their applications using simple dialog boxes within Slack
Real-time business intelligence and user commands
Get real-time work updates. Use simple dialogs and commands to take actions from Slack.
YellowAnt Marketplace
Use more than 100 applications from YellowAnt's ever-growing marketplace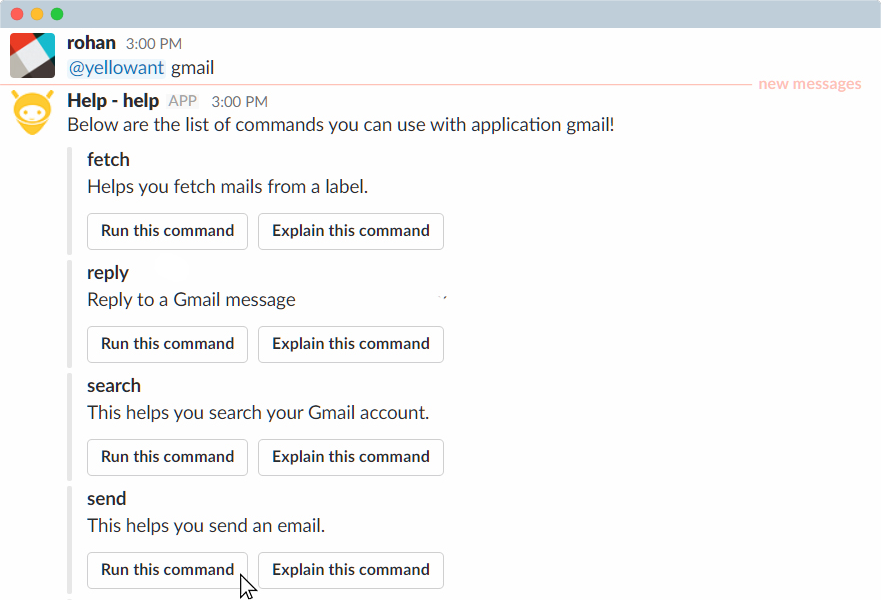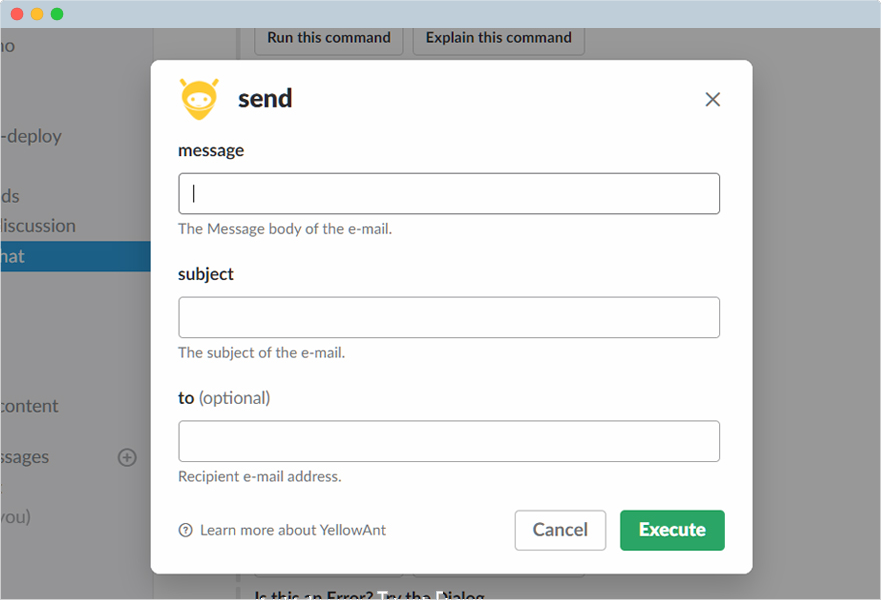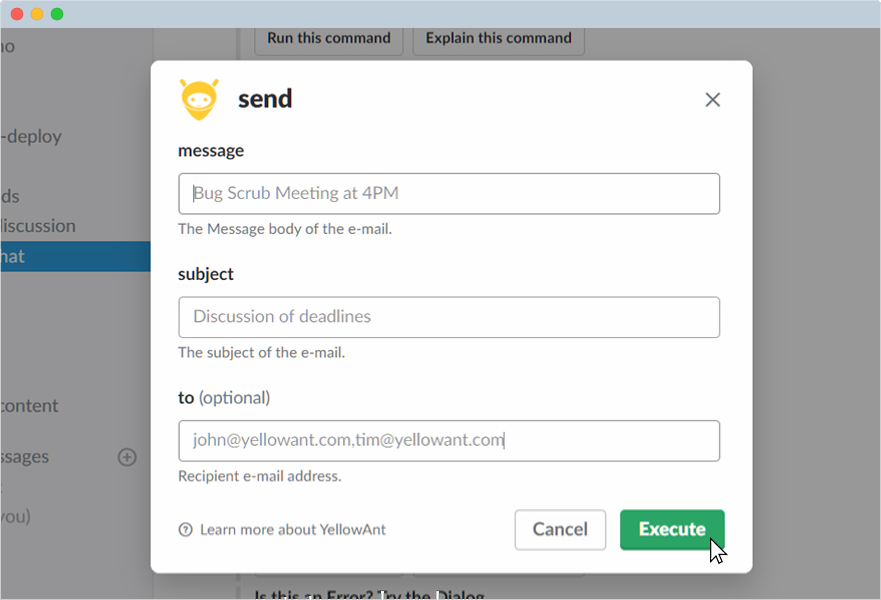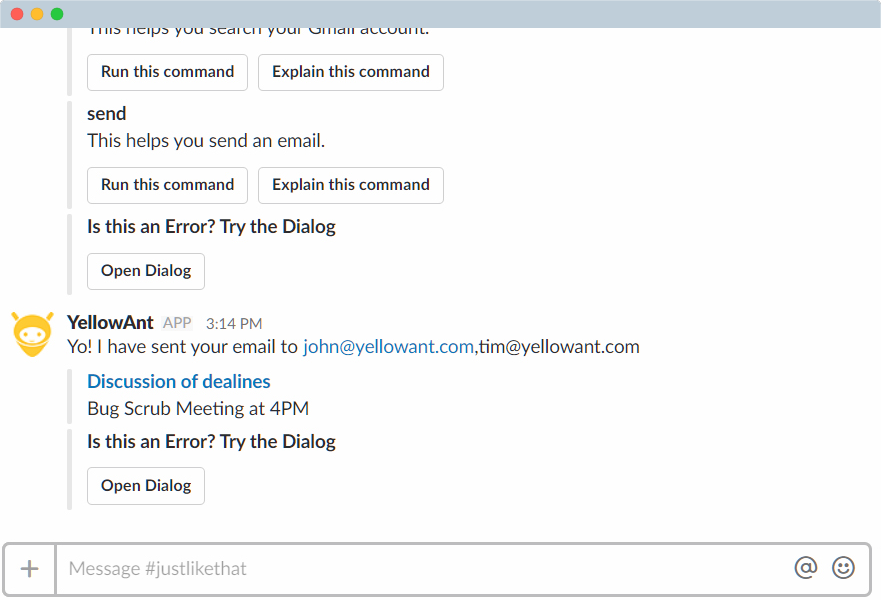 Select a Team
Select an App
Example of using the YellowAnt chat bot with

GitHub

New Relic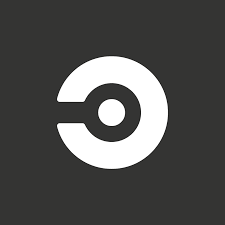 CircleCI

Asana

Jira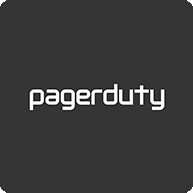 Pagerduty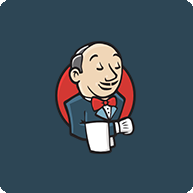 Jenkins

Freshdesk

Trello

Twitter

GMail

Google Drive

Bitbucket
Google Analytics

CloudWatch

SalesForce
Build custom service integrations with the YellowAnt API
Connect with YellowAnt
Learn how to connect your application with the YellowAnt API documentation
Build with YellowAnt
Build your YellowAnt application in Python, JavaScript or Ruby
Unleash the power of your favorite applications on YellowAnt

GitHub

New Relic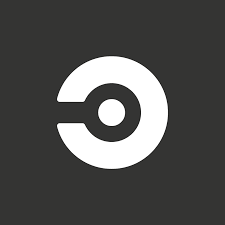 CircleCI

Asana

Jira
YellowAnt works across your favorite chat platforms


Need a demo? Looking for a self-hosted solution?
FAQ
How does YellowAnt work?
YellowAnt is basically a command line interface to all your applications. You authenticate the YellowAnt to take actions across your favorite applications. YellowAnt gets real time updates from all your work apps, and lets you take actions across your apps through simple commands and create powerful cross application workflows.
Are YellowAnt commands simple?
Absolutely! YellowAnt takes commands through simple input boxes in a dialog or through commands in Natural Language. In case your command has any missing information, YellowAnt will politely ask you for the data! You don not have to remember a single command.
How do I start using YellowAnt?
Excellent! Ask your team administator to create a new team(Registration button on top of this page) and send you an invite. In case your team uses Slack or Microsoft Teams, you can directly Sign in with your Slack or Microsoft Teams account(after taking appropriate permissions and consent from your team Admin) and the YellowAnt bot(@yellowant) will be added to your Slack/Teams team. You can start commanding the YellowAnt from within Slack/Teams, either by DM'ing @yellowant or mentioning @yellowant inside a channel.
If another team member has already added the @yellowant bot inside your Slack/Teams team, you can start commanding the same bot after loggin in to YellowAnt with your Slack/Teams account.
Can I use YellowAnt if I don't use Slack or Microsoft Teams?
No worries! YellowAnt has a native web application where you can get real time updates from your applications and also take actions across your application through simple text commands
How do I integrate my own applications?
Click on 'Marketplace' in the YellowAnt Console page after you've created your account and add the application you wish to integrate. You will be asked to authenticate your account with YellowAnt. You will get a notification once your application is successfully integrated
How does YellowAnt implement access control?
YellowAnt authenticates at the user level. This means that only you can command your own applications. Your team members will only be able to command those applications that they have authenticated with.
Nobody can take actions on your behalf through YellowAnt except you!
You do you calculate users?
The first person from within your Slack/Teams team to integrate YellowAnt will automatically create a "Team" account and will be it's first user and administrator. Any subsequent team members who sign up from the same team via Slack/MS Teams login will be added to the same YellowAnt team and counted as one additional user.
How do I build my own custom application on YellowAnt?
Awesome! You can get started with our developer documentation
here
. Define your YellowAnt application and write your backend application to communicate with the YellowAnt API in any language you like! We have wrappers in Python, Node, Ruby and .NET